Incorporates postures from floor-based practices. Can cater to Hatha, Vinyasa, Power, and Restorative yoga styles. Introduces and expands ways a suspended aerial hammock can assist floor-based yoga postures. Emphasis is placed on deep stretching, decompression of the spine, core engagement, strengthening, and inverting safely.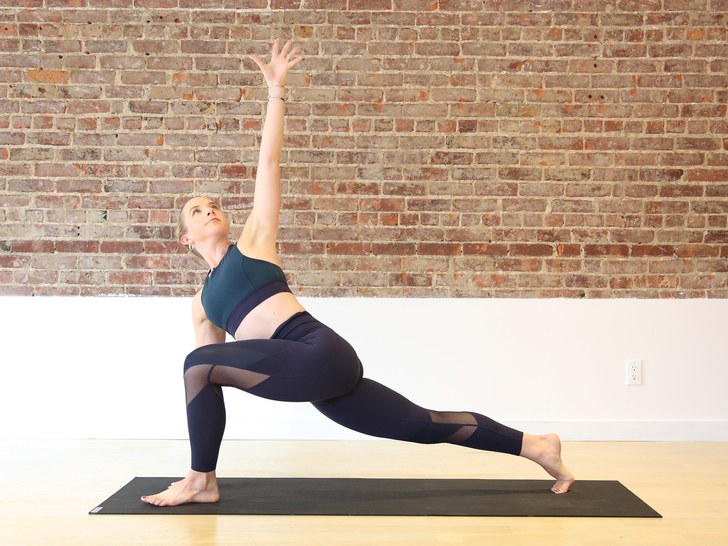 Take a step into this new movement practice inspired by power yoga, tribal dance, and chakra awakening movements. Learn yoga pose alignment, strength and conditioning modifications in addition to deep-core engagement techniques. We introduce primal movement activation and cardio-progression to help you ignite your calorie burn while maintaining form integrity, encouraging proper body mechanics and alignment. We will apply the Spiral Structure Technique® and experience the movement styles that make a transformative Buti class. Practicing at a slower pace will allow you to quickly build muscle memory, find your flow and advance to high-intensity Buti workouts!
Buti, an Indian Marathi word, meaning "the cure to something hidden or kept secret." This practice is a high-intensity fusion of yoga, tribal dance, and plyometrics. Classes combine cardio, strength training and flexibility in one seamless format. Loud music to get you out of your heads and allow you to lose yourself in the practice.
DYNAMIC ASANA, PRIMAL CORE MOVEMENT + CARDIO SPRINTS! Experience YOUR SOULMATE MOVEMENT today!
Chakra Balancing Movement & Meditation
Take time out of your week to slow down and go inward with natural body movements and mechanics, coupled with guided meditation and chakra education.
Express is an all level flow. Yoga Express is sure to get your mind and body moving throughout the day. ... This practice will warm the body and fuel the soul for your day! By linking mindful movement to breath, this all levels movement class is suited for beginners and experienced students alike.
Take time to promote ease and tranquility in your life with this transformative class. This class emphasizes the healing power of your breath while nurturing the body through soft movement and compassionate awareness. A perfect complement for more active practices or exercises, we target the health of the tissue and positively influence the stress response, the benefits of which show up in all areas of life. This is an all-levels class that is great for both beginner and advanced practitioner.
Empower your day with morning yoga! Yoga in the morning is said to help with mobility, mental clarity, healthy immune responses and SO MUCH MORE. Join us as we wake every system of the body, laying the groundwork for optimal health and wellness through mindful awareness of body and breath. During this class we will take time to deepen the breath, our most powerful stress management tool, cultivate strength and stability in the body through movement and enhance your connection to your deeper self. This is the perfect way to start the day off right and to plant seeds for what you desire to call into your life! This class is an all-levels offering that will include layered options to cater to all participants needs.
Vinyasa also called flow because of the smooth way that the poses run together, is one of the most popular contemporary styles of yoga. It's a broad classification that encompasses many different types of yoga, including power yoga. In contemporary yoga parlance, vinyasa stands in opposition to hatha.